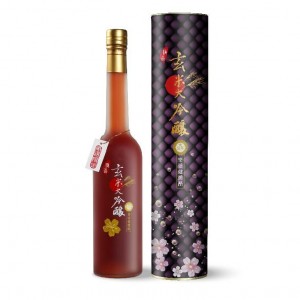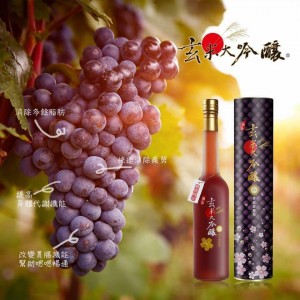 New


Secured Shopping
Best security features
Nationwide Shipping
Nationwide Shipping
Manufacturer Warranty
Manufacturer Warranty
GUANG CHENG XO OF VINEGAR - 5 YEARS (500ML) -VINEGAR
Benefits:

Promote good eyesight & strong kidney

help in balancing acidic acid body to alkaline level

promote blood circulation & strengthening bones

improve sleeping quality

improve anemia

prevent heart disease

promote healthy blood vessels

anti-aging
improve healing ability& cell regeneration and help in reduce pigmentation (age spots)
Contain Gamma Amino Bityric Acid from Genmai Rice which helps to prevent Alzheimer's and cancer disease.
Ingredients: Water, Japan Genmai Rice, Palcelaine Berries, Red Grapes, Wild Cherries.
Direction to use: To enjoy health benefits, drink 30ml-60ml a day. You can drink with dilute in water or non-dilute for best taste.
Fermentation Period: 5 Years
PRODUCT OF TAIWAN
Unlimited custom tabs or blocks in any position and any sort order. Assign buttons to any block or create separate standalone Button modules and set up your own grid layout inside the products page.
Stock:

1000

Model:

Guang-Cheng-XO-Of-Vinegar-5-Years-500ml

Weight:

1.00kg

Dimensions:

26.00cm x 7.00cm x 7.00cm

SKU:

Guang-Cheng-XO-Of-Vinegar-5-Years-500ml

MPN:

Guang-Cheng-XO-Of-Vinegar-5-Years-500ml
Products Sold: 0
Product Views: 527