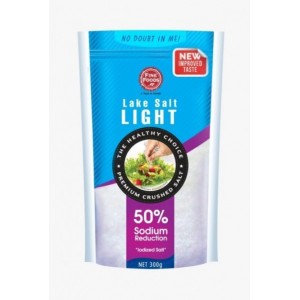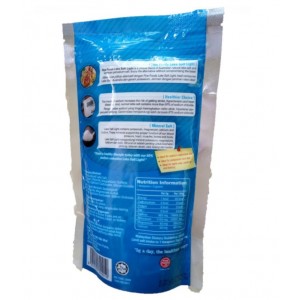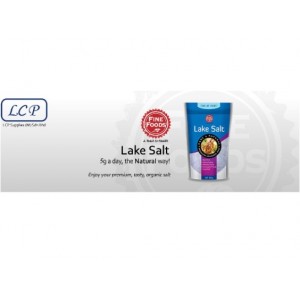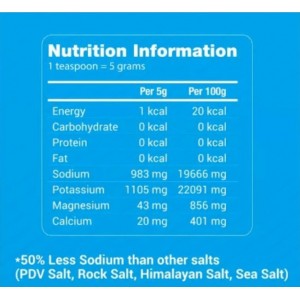 Secured Shopping
Best security features
Nationwide Shipping
Nationwide Shipping
Manufacturer Warranty
Manufacturer Warranty
FINE FOOD LAKE SALT 300GM (LOW IN SODIUM)- SEASONING
✓Contains 50% LESS SODIUM compared to other salts.

✓Enriched with POTASSIUM, MAGNESIUM and CALCIUM that promotes excellent heart and bone
health.
✓Is iodized.
✓Is specially formulated with a pollution-free Lake Salt and natural mineral salt.
✓Same application amount as normal salt but with no loss in flavour.
✓CERTIFIED HALAL (JAKIM)
Benefits:
✓Maintaining and regulating blood pressure
✓Reducing the risk of kidney stones
✓Reducing the risk of heart-related problems
✓Reversing the effect of sodium on blood pressure
✓Maintaining normal muscular and neurology
✓Minimizing the risk of loss of bone mass (osteoporosis).
Ingredients: Natural Iodized Lake Salt, Potassium Chloride, Mangnesium Sulfate, Erythritol,
Calcium Carbonate, Silicon Dioxide
✓Ideal for sodium-restricted diet
✓Ideal for potassium-rich diet
✓Ideal for table use, cooking and baking
Unlimited custom tabs or blocks in any position and any sort order. Assign buttons to any block or create separate standalone Button modules and set up your own grid layout inside the products page.
Stock:

1000

Model:

Fine-Food-Lake-Salt-300GM

Weight:

0.50kg

Dimensions:

25.00cm x 15.00cm x 6.00cm

SKU:

Fine-Food-Lake-Salt-300GM

MPN:

Fine-Food-Lake-Salt-300GM
Products Sold: 0
Product Views: 681