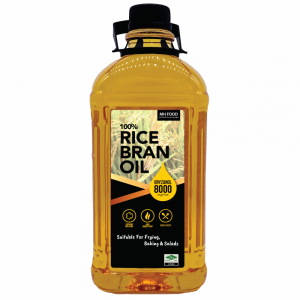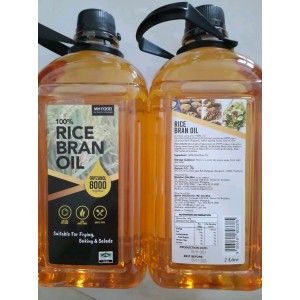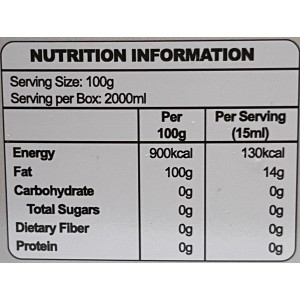 Secured Shopping
Best security features
Nationwide Shipping
Nationwide Shipping
Manufacturer Warranty
Manufacturer Warranty
[MH FOOD] 100% Rice Bran Oil (2L) -SEASONING
Rice Bran oil is the oil extracted from the hard outer brown layer of rice called chaff (rice husk).

Our meticulous production process preserves 8000 ppm of antioxidant Oryzanol, which can be found
only in rice.
Rice bran oil"s high smoke point of 470•F (232 °C) makes it deal for frying, deep frying and baking.
It's delicate flavor also makes it superb for a variety of applications including dressing, dips,
marinades and pasta.
It is popular as a cooking oil in several Asian countries, including Bangladesh, Japan, India, and China.
Features and Benefits:
✓NON GMO
✓Rich in vitamin E.
✓High Smoke point of 240C
✓Supporting a healthy metabolism.
✓In complaince with Vegetarian
Ingredient: 100% Rice Bran Oil
Product of Thailand
Unlimited custom tabs or blocks in any position and any sort order. Assign buttons to any block or create separate standalone Button modules and set up your own grid layout inside the products page.
Stock:

1000

Model:

MHFood-Rice-Bran-Oil-2L

Weight:

2.00kg

Dimensions:

25.00cm x 20.00cm x 10.00cm

SKU:

MHFood-Rice-Bran-Oil-2L

UPC:

955516160337

MPN:

MHFood-Rice-Bran-Oil-2L
Products Sold: 0
Product Views: 653