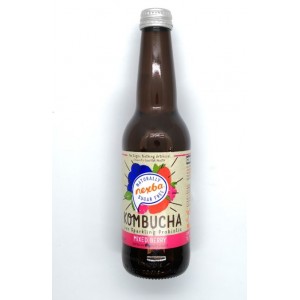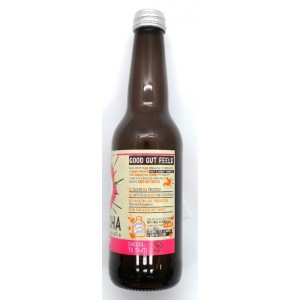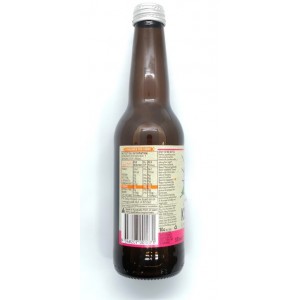 Secured Shopping
Best security features
Nationwide Shipping
Nationwide Shipping
Manufacturer Warranty
Manufacturer Warranty
Nexba MIXED BERRY KOMBUCHA 330ml -BEVERAGE
TASTE ME
Like diving into a punnet of freshly picked berries, Nexba Mixed Berry Kombucha explodes with
sweet strawberry, juicy blueberry and tangy raspberry in a blissful, probiotic fizzy treat for the
tongue.
WHY YOU'LL LOVE IT
With real oolong tea leaves and living SCOBY, our 'booch brews the old-school way for a
whopping 40 days to really ramp up your juicy flavour.
And our unique strain of 500 million probiotics in each and every bottle are the best in the
business. Specially built to survive the journey from mouth to gut, you can trust that our crafted
kombucha will fiercely champion your gut health.
Not to mention Nexba Kombucha is entirely Naturally Sugar Free, which means there's no sugar
and nothing artificial whatsoever. Wahoo!
ALL THE GOOD BITS, NONE OF THE BAD
• No sugar
• No artificial ingredients or preservatives
• Australian made and owned
• Gluten-free
• Vegan and keto friendly
• 500 million live probiotics (Bacillus Coagulans) per bottle
INGREDIENTS:
Purified Sparkling Water, Naturally Fermented Kombucha (Purified Water, Oolong
Tea, Sugarº, Kombucha Cultures), Nexba® Natural Sweetener Blend (Erythritol*, Stevia), Food
Acids (Citric Acid), Natural Flavours, Probiotic Culture (Bacillus Coagulans),Sugar has been fully
consumed during the Extended Fermentation process to produce the Kombucha, Erythritol is
Naturally produced by Fermentation of Starches in Fruits and Vegetables
PRODUCT OF AUSTRALIA
Unlimited custom tabs or blocks in any position and any sort order. Assign buttons to any block or create separate standalone Button modules and set up your own grid layout inside the products page.
Stock:

1000

Model:

Nexba-Mixed-Berry-Kombucha-330ml-Beverage

Weight:

0.33kg

Dimensions:

9.00cm x 9.00cm x 18.00cm

SKU:

Nexba-Mixed-Berry-Kombucha-330ml-Beverage

MPN:

Nexba-Mixed-Berry-Kombucha-330ml-Beverage
Products Sold: 0
Product Views: 555